Las Vegas is one of the most electric, energized cities in the world but there's also so much more to Sin City than meets the eye.
At Las Vegas Walking Tours, we know that many travelers want to experience a destination on a more intimate, local, level and get to know a location 'from the inside'. Learn how things began, what makes the city tick, and where the 'must go, must see' places are. If this is you then you have come to the right place.
Our tours have limited capacity to help ensure a more personal experience with your guide. You will also be outfitted with a wireless earpiece and volume control to ensure every spoken word is heard.
So, for those of you who come to Las Vegas and want to do more than just walk 'the strip', come spend a couple of hours with us. We're sure you'll have a wonderful time learning about and experiencing a Las Vegas you didn't know existed.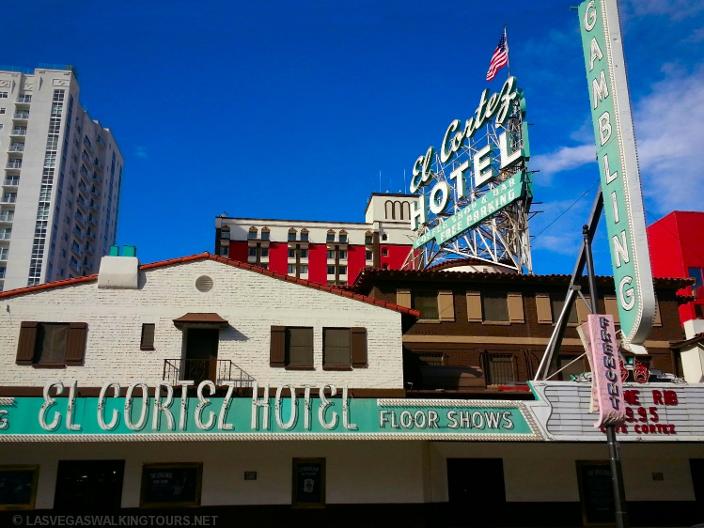 It starts with cost. Let's face it, you want the best tour experience but you don't want to pay through the nose for it. We've got you covered!
Cheap in cost, but not in service.
Everything we do is built around passion, entertainment, and value. It is Las Vegas after all. Our bread and butter is being really good at what we do, without also costing more than the competition.
Affordability and quality don't have to be at odds. It didn't take us long to figure out that when you put the two together, you get a very happy traveler. If you like what we do, tell your friends and family, and let us know as well: write us at [email protected].
Awesome! I went along really just to humour my wife, but was thoroughly intrigued and entertained. I would highly recommend this tour.

amachel


November 3, 2023

Downtown's Hidden Gems - We weren't sure what to expect when we signed up the night before the tour; we had hoped to do a downtown food tour but it sold out. However, we... read more are SO glad we were on this tour with Kelly, who has such a passion for the history of downtown and all of its hidden gems. It was great to see old photos and compare with current buildings, and also walk through some of them. Definitely recommend to anyone who wants to explore beyond the Strip!

Paradise00330743875


October 31, 2023

"A fantastic history of the 'old to new' Las Vegas!" - My wife & I booked this walking tour as we are very interested in the history of Las Vegas from its early beginning through the decades to the present day.... read more Many people associate 'Vegas' with 'the strip' - nothing further from the truth!! The 'City of Las Vegas' or as its known locally 'Down town' starts at the Stratosphere & runs much further North upto & past Freemont Street. We met our tour guide - Kelly at the Plaza Hotel on Main Street at the top of Freemont Street, our party of approx. 10 were then given earpieces attached by cable to a transmitter device so that we could hear Kelly speaking without him having to shout above the hustle & bustle of Down town Vegas! Kelly was extremely knowledgeable, attentive, & enthusiastic. There is so much to Las Vegas than you will ever know from there once being a train station behind the Plaza Hotel right down to the new Container Park in the Fremont East District. If you are into Vegas - not just for gambling then I can thoroughly recommend this walking tour - it lasts approximately 2 hours.

zebadie


October 26, 2023